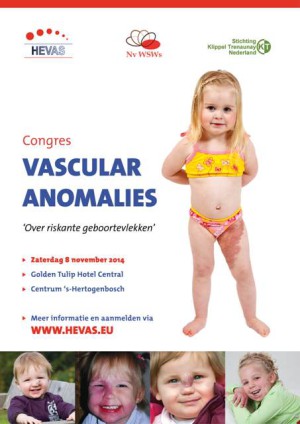 VASCAPA's founding members participated in the Vascular Anomalies congress in Hertogenbosch, Holland. This congress was organized by three patient associations: HEVAS, KT and SW.
Prof. Miikka Vikkula discussed the classification of different vascular malformations. Dr. Laurence Boon focused his presentation on lymphatic malformations and informed about the progress of new drug therapies for certain vascular abnormalities.
Below, Dr. Laurence Boon during his intervention.